Now that spring has sprung, (or, in Canada's case, the sidewalks are no longer entirely covered in ice and it only dips below freezing at night), the desire to get outside and get active before summer starts has crept into some people's hearts. One of the cheapest full body workouts that really gets you ready for summer is running. With a good pair of running shoes and some dedication, anyone can run. Here are a few basic tips to get yourself out on the running trails, while being safe, active, and healthy.
1. Pick a safe time to go running
Please don't go running on sketchy back trails at 3am. That's a bad choice. Seriously though, make sure you're picking safe locations and safe times to go running. You want to make sure there are people around you, or people within close proximity to you that can hear you if necessary. Pro tip: going for a run before the sun goes down is satisfying both because it's not in the heat of the day and because if you time it right (and live in the right place in the world), you get to see an epic sunset. Other pro tip: run with one headphone in, not both. That way you can hear your music and also hear what's going on around you.
2. Warm up before you run
As George St. Pierre likes to say during his RushFit workouts, "your body is like an elastic. If you try to stretch it when it's cold, it's going to snap." You're going to want to start your run with a walk to get blood flowing throughout your body, get your lungs ready to run, and warm up your muscles before you start. Running from cold runs the risk (get it?) of injury in many different ways, and is generally a bad idea; instead, just start with a brisk walk. Your body will thank you for it.
3. Run at a pace you can handle
Repeat after me: "I am not Usain Bolt." Everyone runs at their own pace, and that's okay. Just because your run is someone else's walk doesn't make your run any less valid. Start with a comfortable pace that you can run at, and then as you get more used to running, run faster. You're going to burn less calories by running at full speed for five minutes and burning out than you would if you ran for twenty minutes at a speed you could comfortably handle. Run smart, not fast!
4. Cool down after your run
Don't just stop running, go inside, and have a beer. Just like you start your run with a warm-up, you should end your run with a cool down. Give your muscles a chance to slow down after your run and prepare you to go back into your everyday life. If you just stop, chances are your muscles will tighten up and you'll be at a higher risk for muscle cramps or spasms, and trust me, those are no fun whatsoever. Take five minutes at the end of your workout, enjoy the fact that you just did a hard workout, and get yourself ready to go back to your regular life.
5. Stretch
This step is not optional because as much as stretching isn't fun, it's actually super beneficial. Stretching helps make everyday activities more easy, helps relax muscles, and puts you at a lower risk for muscle spasms and cramps. Take some time after your run to stretch out your legs, your arms, and your back at the very least. If you're looking for some good stretches, check out these links: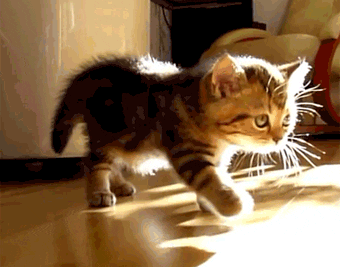 There you have it! Basic tips that will get you from a beginner runner to a 5km pro. Now get on out there and go for a run! Pace yourself, but push yourself, and when it hurts, remember that you're going to feel so good after you're done. The satisfaction of a workout always comes after the workout itself.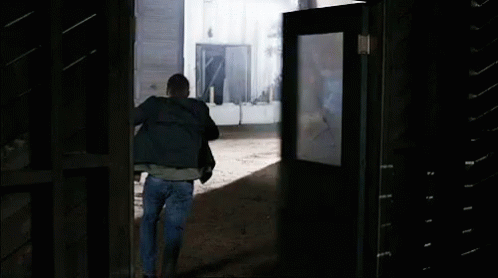 May the running gods be ever in your favour!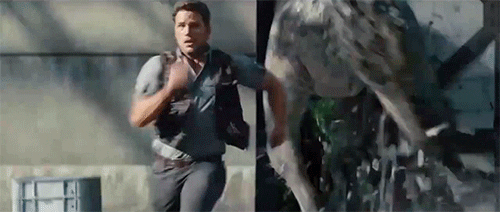 -K